Quality first hand
–
Happiness can't be planned:
It has a way of creeping up on you unawares.
---
And suddenly it's there, just for a while, for some short hours, sometimes only for a few fleeting moments. And yet these are moments we treasure in our hearts, the moments that make life worthwhile.
We at Weishäupl have a simple philosophy: We want you to be able to savor these happy and satisfying moments to the full. And so we have committed ourselves to a tradition of craftsmanship which has always known only one aim: To provide the highest possible quality. Of course we take advantage of the latest developments technology has to offer – wherever it is appropriate to do so. But what makes our furniture so special is fond attention to detail, devotion and dedication, the artist's love of his craft. Hearts and hands can do what machines cannot: They breathe life into the objects they create, a life which you can feel in every product which leaves our workshops.
Quality for the best moments in life.
THE WOOD
Wood is a naturally grown material. It is authentic and, if allowed to, ages very attractively. Wood is sensual and feels alive. These are all characteristics we love.
---
Wood is a naturally grown material. It is authentic and, if allowed to, ages very attractively. Wood is sensual and feels alive. These are all characteristics we love. The color, texture and properties of wood vary depending on the kind of tree it comes from. Its natural form plays a role, as does its age or the location in which it grew. It reacts accordingly to temperature, moisture or periods of drought. It contracts or expands and cracks may form. When this happens, it is said that the wood is "working." A pleasing image, in our opinion. But all this has no adverse effect on its functionality. On the contrary: it makes each table, each bench, each stool unique and a truly individual companion. For a lifetime or more.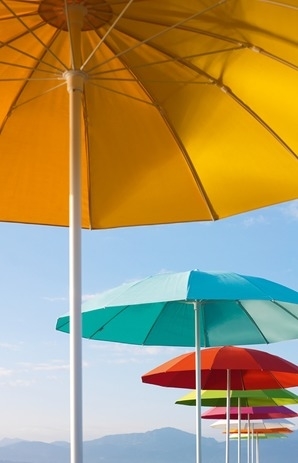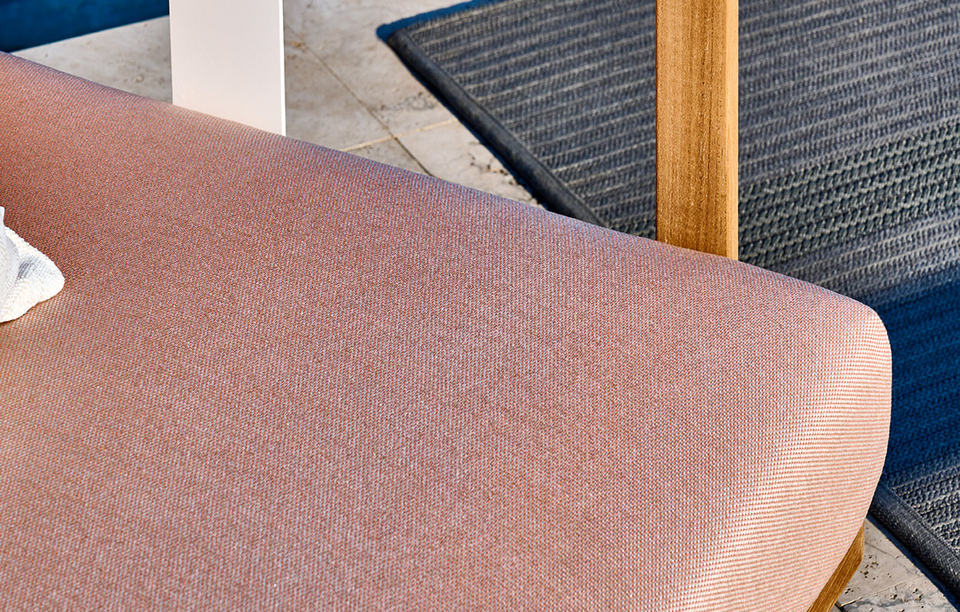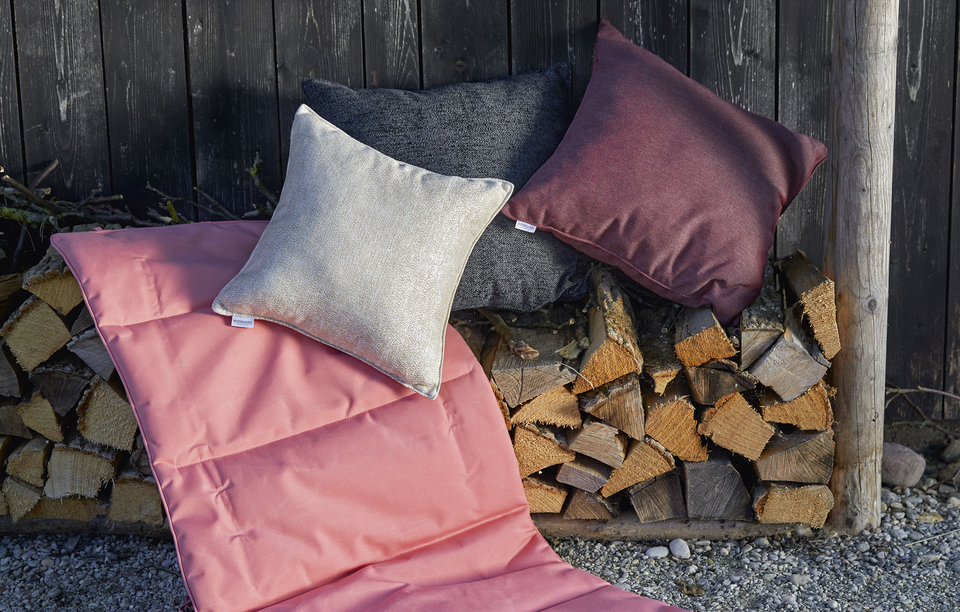 THE FABRICS FOR PARASOLS AND UPHOLSTERY
The canvas sails in Acrylfabric (100% polyacrylic fabric, spun-dyed, e.g. Dolan®) are woven by companies which have specialized in the manufacture of heavyweight fabrics for decades and have many centuries of experience in traditional sailmaking.
---
The sails are water-repellent and have a mildew-resistant finish. However, this does not guarantee total water impermeability under prolonged exposure to rain. Each consignment of fabric is carefully examined to ensure compliance with our high quality standard.
THE FRAMES FOR PARASOLS AND FURNITURE
The name Weishäupl stands for premium materials and the finest craftsmanship. And of course, this also applies to all our frames.
---
Firstly, we manufacture frames made from high-alloy flat steel and round steel bars with high strength values. We protect them against weathering with a meticulously applied, state-of-the-art surface finish.
In the process we use, the frames are galvanized and sealed, after which a powder coating is applied and heat-sealed at approx. 250°C. In addition, all joints are fitted with zinc sockets. We recommend that you occasionally apply a drop of oil to these joints. This will ensure that they continue to operate smoothly and protects them against rusting on the inside. To protect valuable floor coverings, we fit high-quality plastic gliders to all legs. The slats of our frames are fixed in position with stainless steel screws and nuts.
---
Secondly, we use rust-proof quality AISI 304 for all our furniture made from stainless steel. Once the steel has been made into frames, they are pickled and polished by hand or glass-bead blasted, which removes all residue from processing and ensures that they are smooth. This gives them their fine, matte silk look. Any small brown patches appearing on the surface in time do not influence the durability or the service life of the furniture. This flash rust, usually caused by the action of salt or chlorine, and other environmental deposits, can be removed easily using a stainless steel cleaner or a stainless steel brush. Flash rust does not attack the stainless steel itself, nor does it impair its quality.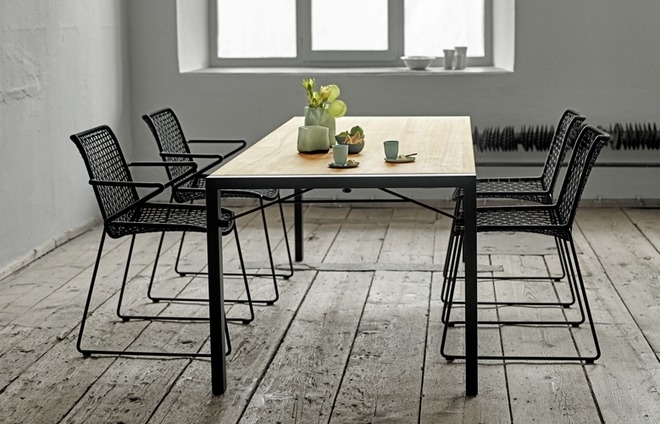 ---
A further important element of our furniture is aluminium, which is alloyed and thus extremely resistant to acid and water. Aluminum is also highly pressure- and torsion-resistant, which means that it can be processed with particularly thin walls. This makes our furniture lightweight. All important individual parts are made from high-quality die-cast aluminum. In this way, there is no need for ugly welded joints – surfaces and edges are smooth. The subsequent state-of-the-art powder-coating process ensures that our alloyed aluminum elements really can stand up to any weather.