The manufactory
–
Tradition is not the worship of ashes, but the preservation of fire. >Gustav Mahler<
---
Over fifty years ago, we lost our hearts. To authentic materials that we predominantly work by hand. And nothing has changed there. Of course, we use state-of-theart technology, but only where it logically supplements manual processes. In our family-run workshop in Stephanskirchen, Upper Bavaria, surrounded by great natural beauty and against the impressive backdrop of the Alps, with enthusiasm and the utmost care, we follow a calling: we manufacture sun parasols that last for generations and produce furniture that transforms gardens, patios and decks into living spaces. And we have always loved the material wood. Perhaps it is because no other material is so alive. We combine it with innovative, intelligent materials to create the classics of tomorrow.
It is our conviction that perfection only arises out of passion. And we have preserved that fire within us.
Yours Weishäupl family
Chronicle of a Bavarian sunshade and furniture manufactory (1969 – 2018)
---
More than 50 years ago, in Stephanskirchen, Oskar F. Weishäupl founded what is today one of the leading producers of sun parasols and garden furniture in the premium segment. His vision of >Outdoor Living< shaped the development of the Weishäupl Werkstätten from day one.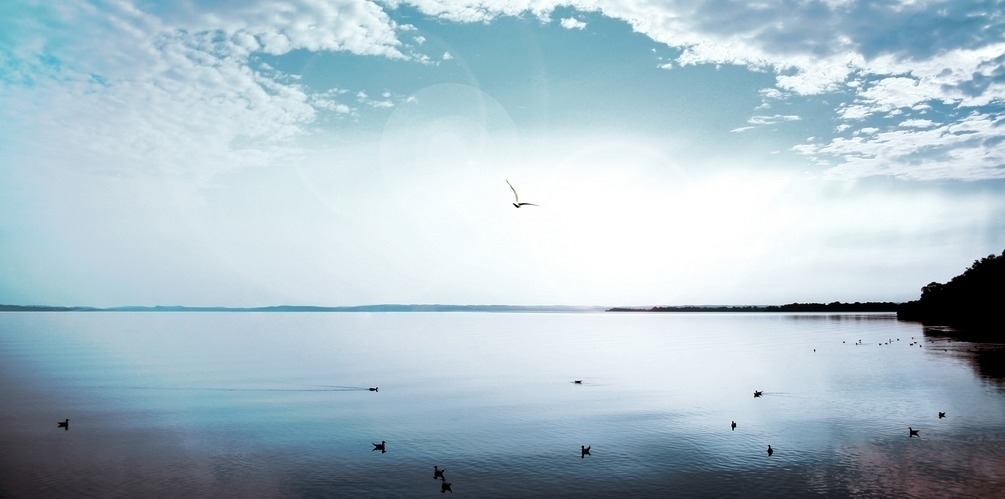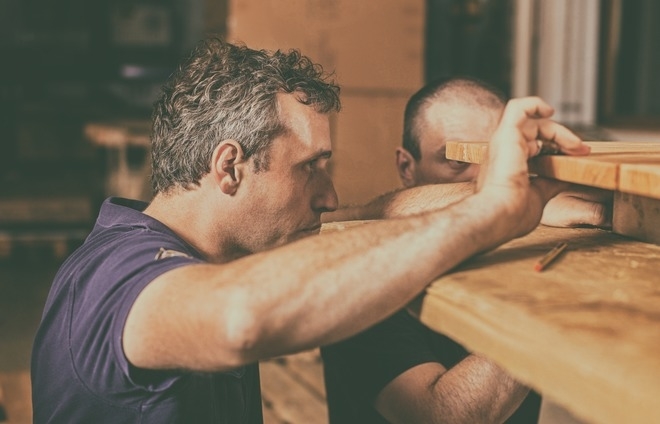 The Weishäupl Werkstätten
Stephanskirchen near Rosenheim – situated on the river Inn between the Chiemsee and Munich. The perfect location for a traditional Bavarian company.
---
50 years ago, the name of Weishäupl has stood for high-quality sun parasols and outdoor furniture with hand-made character. Parasols and furniture are manufactured in the Weishäupl Werkstätten in Stephanskirchen, Bavaria. The classic Weishäupl articles – for the beautiful moments in life - are manufactured In the company's own production and sewing workshops.
Premium quality from the makers – Weishäupl has its roots in a traditional craftsmanship which has always pursued one goal: the best possible quality. The combination of state-of-the-art technology, loving attention to detail, painstaking precision and a passion for traditional crafts distinguish each product which leaves the workshops.
Foundation (1969)
Weishäupl Möbelwerkstätten GmbH was founded in Stephanskirchen in the year 1969 by Oskar F. Weishäupl.
---
He wanted to realize his own ideas independently and creatively. From an early stage, it was clear to him that setting up his own company was the only way to do this. His associate in those early days was Bob Arnold, a fellow student and friend of the family. The first products were developed in a small workshop in Stephanskirchen: modular and inexpensive furniture for the young and young at heart and for mobile living.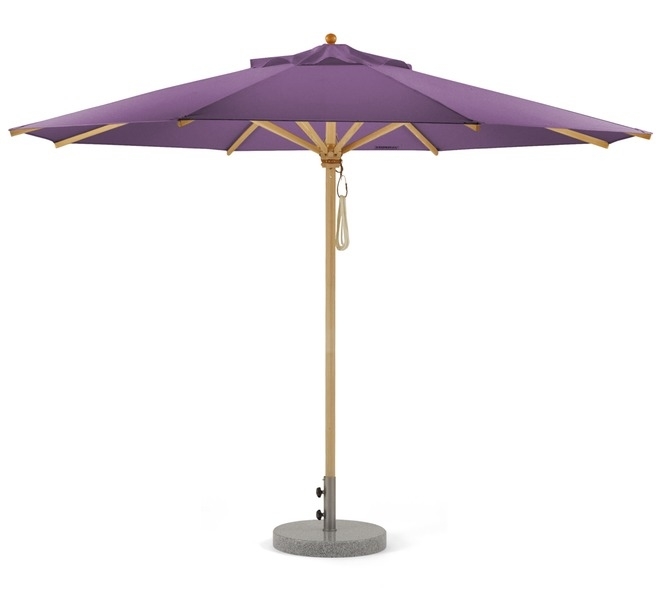 Milestone product: the first sun parasol (1974)
The first Weishäupl parasol was produced in 1974.
---
Oskar F. Weishäupl got his inspiration from a market stall parasol on the Piazza d'Erbe in Verona.
>My first, spontaneous thought was: Why should a market woman be the only one to spend the whole day under such a big, beautiful parasol, protected against the sun and rain as securely as if she was in a little house? Why shouldn't other people, too, enjoy spending time outdoors under such a protective canopy?<
At that moment, his vision of >Outdoor Living< was born. >I was probably not the founder of the movement, but transferring a market umbrella to a private environment certainly contributed to extending our living space, which today includes outdoor areas as a matter of course.<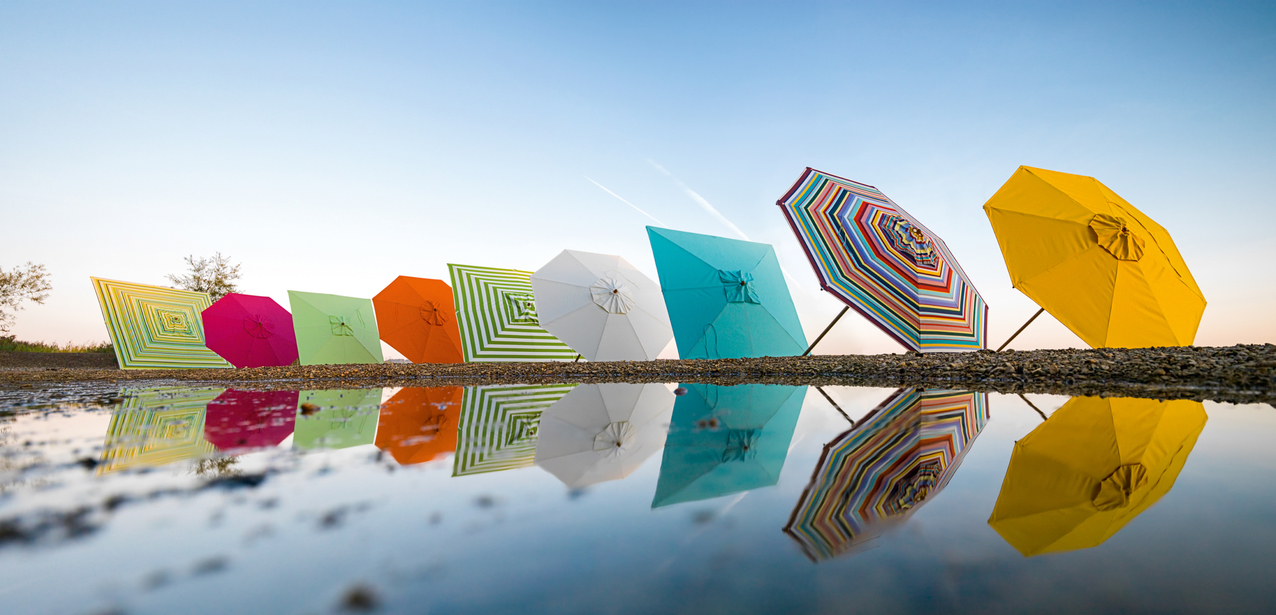 A classic turns 40 (1974 – 2014)
The Klassik Weishäupl sun parasol celebrated its 40th birthday in the year 2014 and remains the flagship product and a bestseller of the Weishäupl Werkstätten to this day.
---
On the roof terrace of the Bayerischer Hof in Munich, at Hotel Schloss Elmau near Garmisch-Partenkirchen, the ETH University in Zurich or in the garden of the house next door – you will find them in gardens or on patios all over Europe, adding a splash of colour and offering welcome protection and shade – the sun parasols from Weishäupl.
Their distinguishing features: premium quality, consummate workmanship and lovingly crafted details.
First outdoor furniture (1977)
The development of the sun parasols was followed in 1977 by the introduction of a range of garden furniture perfectly suited to the realization of the vision >Outdoor Living.<
---
The launch of the >Classic< series – which is still part of the product range today – and the use of teak for the first time for garden furniture represented an important step in the development of the company. >Teak, a wood with characteristic and unique properties – it is durable and thus economical in use – continues to be a key material in our workshops today. <
Oskar F. Weishäupl
Furniture with character: a sunlounger or director's chair, a multicolored beach cabana or the classic teak chair – many products have become icons and accompany us summer for summer. We have gradually extended our furniture range, which today comprises around 200 collections, including items that are suitable for both indoor and outdoor use.

---
In 2007, Weishäupl Werkstätten added furniture made from aluminum to its product offering. Close collaboration with the Italian company FAST began. The look of aluminum furniture is a complete contrast to that of teak, making it an ideal supplement to the range. The Forest series was born of this collaboration and has become a classic. FAST has now gone its separate way – but aluminum has remained a key material in our collections.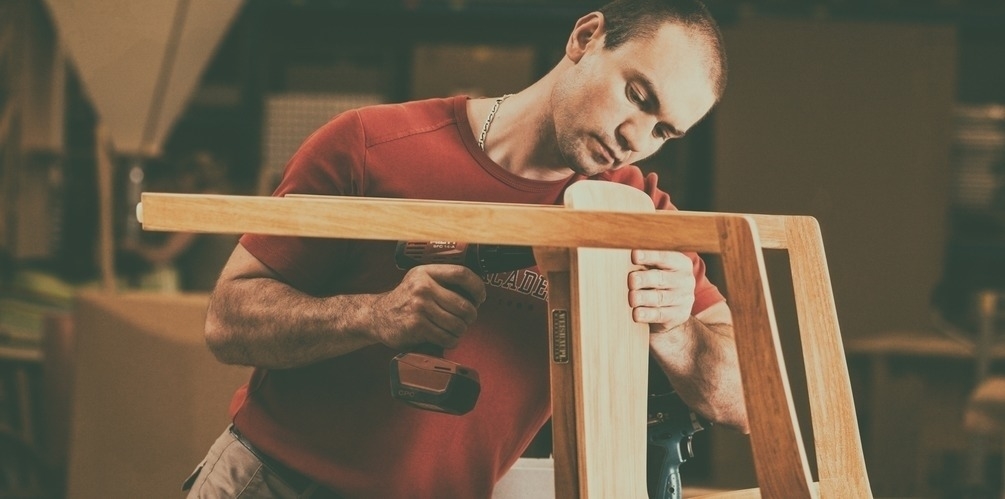 The family company (heute)
Since 2010, Weishäupl Möbelwerkstätten GmbH has been wholly owned by the Weishäupl family.
---
Stefanie and Philipp Weishäupl, the children of the founder, took over the shares of his fellow student and co-owner Bob Arnold.

The handover to the next generation is taking place gradually and without haste. Oskar F. Weishäupl remains a managing partner in the company, as are his children, who both knew from an early age that they wanted to join the family company. And Oskar F. Weishäupl is happy to have his children at his side and to hand over the running of the company to them when the time comes.
The second generation
---
Stefanie Weishäupl-Ehrl, a qualified retail saleswoman, studied business administration for the furniture trade at the Möbelfachschule in Cologne and joined the family company in 1998. Philipp Weishäupl, a wholesale and international trade specialist, entered the firm in 2002. Their mother, Angelika Weishäupl, was head of the personnel and financial accounts department until a few years ago, but has gradually withdrawn from the company in order to spend more time with her five grandchildren and support their parents.
Tasks within the company are clearly distributed. Philipp Weishäupl is responsible for development and production, his sister for sales and marketing. Authorized signatory Martin Marx, who has been with the company for over 20 years, is responsible for the personnel department and contract management. But, typically for a mid-sized company, everyone does a little of everything.
---
>We discuss all important matters with each other. It usually doesn't take us long to reach agreement, and we all have the same goals.< says Stefanie Weishäupl-Ehrl. Philipp Weishäupl says they >bear equal responsibility for the long-term development of the company. And we can only achieve that by working together.<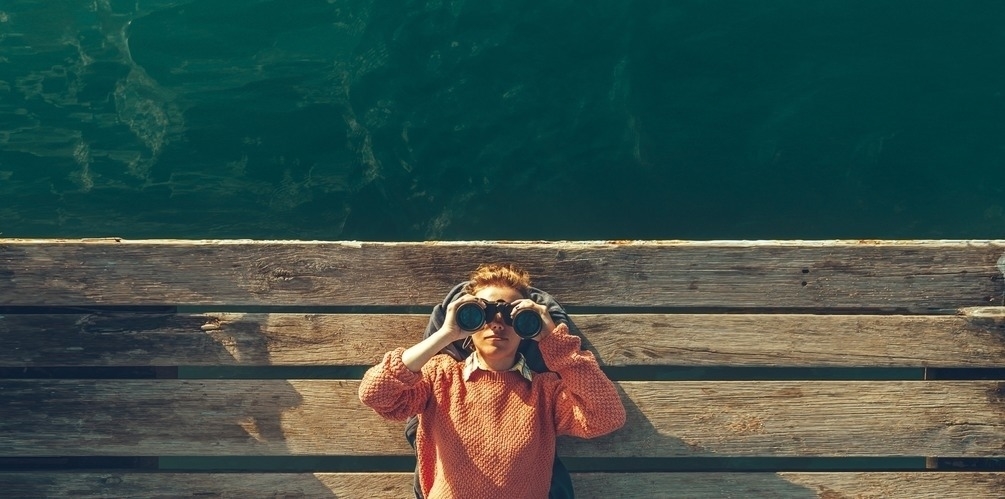 Values and perspectives
From the start, Weishäupl Möbelwerkstätten GmbH was based in Stephanskirchen near Rosenheim.
---
Oskar F. Weishäupl was born in Straubing. He studied business technology in Munich and often visited Stephanskirchen together with Bob Arnold. And that is where his roots remain to this day. >Cordial and friendly dealings with our employees, open and constructive discussion and the durability and quality of our products are core values in our corporate philosophy,< says Stefanie Weishäupl-Ehrl. You only have to spend a little time in the company in Stephanskirchen to feel this warm atmosphere. >Further development and the changes necessary to boost quality consistently and ensure the modernity of our product range form the basis of all our actions,< says Philipp Weishäupl.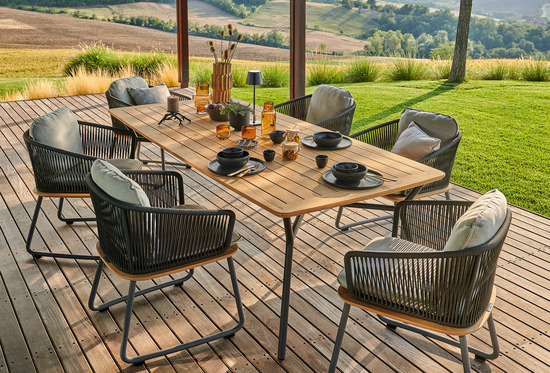 Today, Weishäupl Werkstätten employs a workforce of around 70 in Stephanskirchen. In addition to supplying the German market, Weishäupl has exported successfully to many European countries, the USA and Asia for some years.
---
As a family company, the Weishäupls look forward with confidence to the future. Despite location-specific factors such as high wage costs, the shortage of skilled labor and high warehousing levels, the Weishäupls continue to produce in Germany.
>We are proud to be the second generation of a company that has manufactured sun parasols and furniture which meet the highest requirements, in Bavaria and for almost 50 years< Philipp Weishäupl.